Pet Head Quick Fix Paw & Body Wipes Våtservietter 80pk
kr219.00 Inkl. mva
Pet Head Quick Fix Cleaning Wipes Paw & Body er praktiske våtservietter som er egnet både til katt og hund. Våtserviettene kan brukes til å vaske kjapt over kropp, ansikt og poter, og etterlater pelsen myk og velduftende. Spesielt praktiske til sølete poter! Inneholder arganolje, jojobaolje, kokosnøttolje og Aloe Vera som er pleiende og milde mot huden. Våtserviettene er biologisk nedbrytbare. Pet Head er cruelty free. 80 pk
Tomt på lager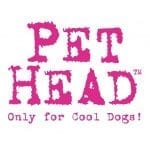 Beskrivelse
Pet Head om Quick Fix Paw & Body Wipes Våtservietter Dogs & Cats:
Wipe away the day! Suitable for both cats and dogs, our enriched dog/cat cleaning wipes will get your cuddle companion freshened up in seconds.
Amazing fragrances
With our amazing peach fragrance, which is very popular, with a fruity, sweet, and powdery note, it confers a softness and gentleness to our pooches.
Only goodness
Our quick fix wipes are packed with calendula and aloe vera to leave the coat soft and shiny whilst also using those rich soothing properties from our active ingredients.
How to use
With these biodegradable wipes you can clean up your pup's paws after walks, freshen up their face, or wipe their booty as required.
Our brand promises
All Pet Head products are free from all nasties – no parabens surfactants or dyes. Gluten & nut free for safety. We are transparent, all our ingredients are fully listed in our packaging. Pet Head is proudly vegan and cruelty free.
Brand
PetHead
PetHead