Curli Vest Harness Air-Mesh Hundesele Brun
kr329.00 – kr409.00 Inkl. mva
Curli Vest Harness Hundesele Air-Mesh er en step-in hundesele som er rask og enkel å ta på hunden, med borrelåslukking som gjør det lett å tilpasse selen til hunden sin kroppsform. Curli Vest Harness Hundesele Air-Mesh er en hundesele i lekkert design og farge. Det er utrolig viktig å passe på at hunden din ikke blir overopphetet på varme sommerdager, og da er denne hundeselen helt super siden den har en helt genial kjøleeffekt når du senker selen ned i vann.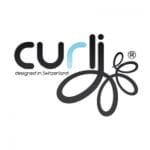 Beskrivelse
Curli Vest Harness Air-Mesh Hundesele
Step-in sele, raskt og enkelt å ta på
Laget av lett Air Mesh material
Justerbar med borrelåsfeste
Kryssede nylon stropper for optimal spenningsfordeling og beskyttelse mot nakkeskader
Polstrede spenner og dermed ingen trykkpunkter
Strekkbare sømmer for fleksibel spenningsfordeling
To lette ringer på ryggen for sikker festing av kobbel
Reflekselementer på siden for ekstra sikkerhet i mørket
Vi anbefaler at du tar mål av både brystomkrets og nakkeomkrets på hunden din før eventuelt kjøp.
Størrelser
Størrelser – Nakkeomkrets – Brystomkrets
3XS 20 – 24 cm 24 – 28 cm
2XS 24 – 28 cm 28 – 32 cm
XS 28 – 30 cm 32 – 36 cm
S 30 – 32 cm 36 – 44 cm
M 32 – 34 cm 44 – 48 cm
L 34 – 42 cm 48 – 54 cm
XL 42 – 54 cm 54 – 60 cm
Curli om Curli Vest Harness Air-Mesh:
Lightweight, air permeable stretch Air-Mesh cooling effect when immersed in water
Step-in Harness, quick and easy to put on
Adjustable in size with Velcro closure, easy to adjust to the body shape
Crossed nylon straps for optimal tension distribution and protection against neck injuries
Padded buckles and thus no pressure points
Stretchable seams for flexible tension distribution
Two lightweight rings for securely attaching a leash
Reflective elements on the neck for additional safety in darkness
DogFinder ID to help find your dog in case it gets lost
The lightweight, comfortable step-in harness for small and medium size dogs.
The Story Behind
As an avid outdoor sportsman it was clear to Mark that Kylie, his Norfolk Terrier, wouldn't wear a collar. The tension from the leash around the neck can have fatal consequences for a dog. So, he sat down and developed a dog harness, which would distribute the tension in the best way possible. The vest harness evolved step-by-step in a "3D Comfort Fit", which is suitable for any dog from a Chihuahua to a French Bulldog.
By using a vest harness, Mark's dog Kylie now has a viable alternative to a collar. This product has all the requirements that ensure a dog's safety and a healthy life in an urban or natural environment.
Additional information
| | |
| --- | --- |
| Størrelse seler | 3XS, S, M, L, XL, XS, XXS |
Brand
Curli
Curli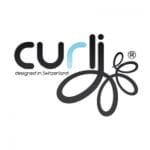 Only logged in customers who have purchased this product may leave a review.