Alpha Spirit and og kiwi-monoprotein
kr29.00 – kr49.00 Inkl. mva
Alpha Spirit and og kiwi-monoprotein
Alpha Spirit våtfór til hunder av and og kiwi er et smakfullt og fullverdig våtfór til voksne hunder, laget med 92% and og 4% kiwi. Korn og glutenfritt
Våtfôret er tilberedt med høy kvalitets råvarer og beriket med frisk frukt, en perfekt kombinasjonen for en balansert og sunn diett med masse smak.
Kjøttet som brukes kommer fra overproduksjon til menneskelig konsum, og dermed reduseres miljøbelastningen og dyrevelferden beskyttes.
Produktet inneholder ingen konserveringsmidler eller tilsetningsstoffer.
Hundematen er en delikat paté som er laget av hakket kjøtt og beriket med kiwibiter.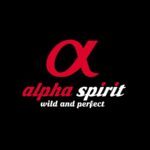 Brand
alpha Spirit
alpha Spirit