SOLAR GLO UVA/UVB VARME & SOLLYS E27 EXOTERRA, 80, 125 og 160W
kr669.00 Inkl. mva
Solar Glo UVA/UVB Varme & Sollys E27 Exoterra, 80, 125 og 160W
Exo Terra Solar Glo er en selv ballastert kvikksølvdampreptilpære som gir fordelene med naturlig sollys, som er en av de viktigste aspektene for å holde reptiler sunne. Exo Terra Solar Glo er valget av profesjonelle oppdrettere, da den gir riktig balanse mellom ultrafiolett lys (inkludert UVA og UVB), visuelt lys og infrarødt lys (varme), i en enkel å installere pære. The Exo Terra. Solar Glo er et fullspektret lys med nøye avstemte topper for å sikre appetitt, aktivitet, strålende farger og optimal kalsiumabsorpsjon gjennom vitamin D3-produksjon.
Optimale nivåer av UVB, UVA, visuelt lys og varme i en pære.
Gir fordelene med naturlig sollys.
Hjelper med å forhindre metabolsk bein sykdom.
Økt UVB-penetrasjonsavstand. (+30 cm / 12 ")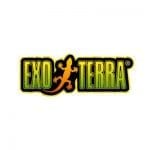 Brand
Exoterra
Exoterra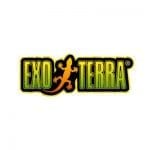 Additional information
| | |
| --- | --- |
| Styrke | 125 Watt, 160 Watt, 80 Watt |
Only logged in customers who have purchased this product may leave a review.